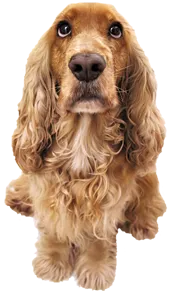 Best Friends Animal Hospital opened in 2008 and is located on South Street in Ozark, approximately 1 mile east of Highway 65 and the Sparta/South St exit (the exit with Wal-Mart). We offer veterinary, boarding, and grooming services. Please see the specific links for each service for more detailed information.

Our team is committed to keeping your pets happy and healthy year-round through preventive care, good nutrition, and prompt treatment of illness or injuries. At Best Friends Animal Hospital, our goal is to keep your pet happy, healthy, and comfortable from their first puppy or kitten visit through their geriatric years.
The clinic is open Monday through Friday from 7:30 am to 5:30 pm and on Saturday from 8:00 am to noon.
We typically schedule thirty-minute appointment slots in an effort to give your pet the thorough care and treatment they need. Our receptionists and team will attempt to accommodate all appointment requests to the best of our ability. Payment is expected at the time of service. We accept debit cards, credit cards (Visa, Mastercard, Discover), checks, and cash. We also accept CareCredit & Scratch Pay.
If you feel you have an emergency with your pet during business hours, please call us or come in immediately. If possible it is best to call before coming in so that a staff member can advise you on your particular emergency and the doctors can prepare things ahead of time.
We schedule surgeries and procedures requiring anesthesia in the mornings, Monday through Friday. Depending on the procedure, this typically allows for the patient to go home the same day in the afternoon.
After Hours Emergency Care
If you have an after-hours emergency, please call the main number and follow the instructions to leave a message with the doctor on call. The doctor on call will try to return your call promptly. If the on call doctor is unavailable or working on a different emergency, we recommend contacting the Emergency Clinic of Southwest Missouri @ 417-890-1600.